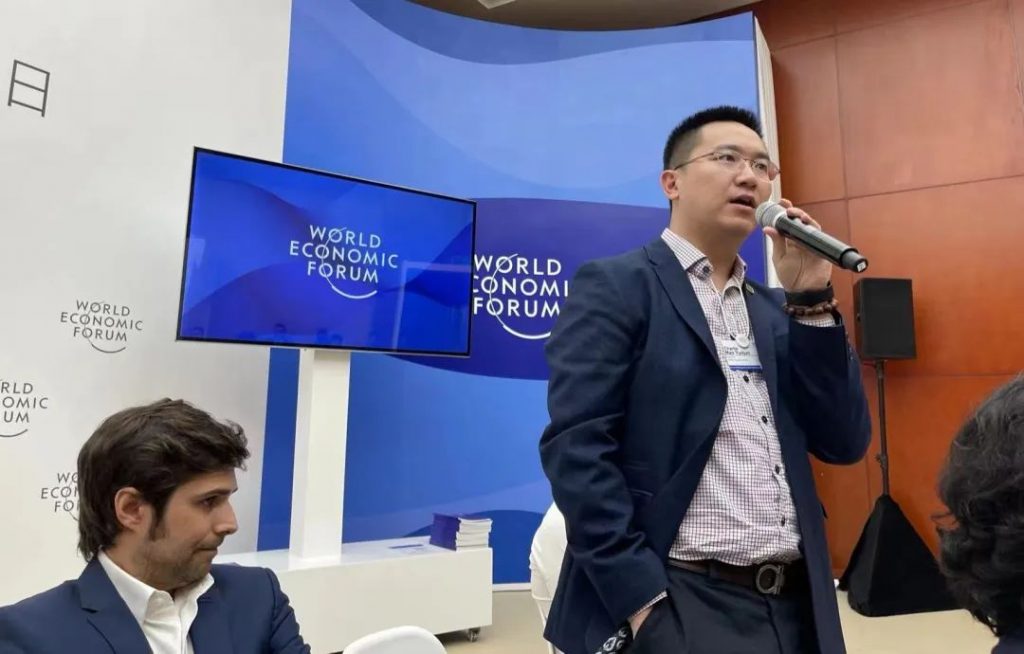 On June 27-29, 2023, the 14th Summer Davos Forum, and the 14th Annual Meeting of New Leaders were held in Tianjin. Premier Li Qiang attended the opening ceremony of the forum and delivered a speech. With the overall theme of "Entrepreneurship: The Driving Force of the World Economy", the forum delivered a strong message of high-quality development of China's economy, and injected confidence and impetus into the world economy in the midst of change.
Mr. Mao Yunjun, Vice President of Panex WD International Group, was invited by the World Economic Forum to participate in the Summer Davos Annual Meeting, and had in-depth exchanges with outstanding politicians, businessmen and entrepreneurs from various countries.
-Mr. Mao Yunjun, Vice President of Panex WD International Group-
01 Chinese Brands Going Overseas Entering a New Chapter, Opportunities and Challenges Coexist
Since the reform and opening up, Chinese brands have shown amazing power and creativity on the international stage. As a leading global integrated supply chain service company, Panex WD International Group has been deeply engaged in China's import and export foreign trade market for more than 20 years, and has experienced and witnessed the historic change of China's industrial chain from the rise of "Made in China" in primary OEM production to the rise of "Chinese Brands" which have the competitive advantages in product strength and international market. From the rise of "Made in China" in primary OEM production to the rise of "Chinese brands" with product strength and competitive advantages in the international market. This marks the beginning of a new chapter for Chinese brands to go overseas, showing unlimited potential. In particular, the new energy sector has performed particularly well in the past two years, as China has become the world's largest installed capacity of new energy, and the production capacity and market share of photovoltaic and energy storage batteries have taken the lead in the world market. Driven by the strong export of new energy vehicles, China's auto exports surpassed Japan's in the first quarter of 2023 to become the world's largest exporter of automobiles.
However, there are both opportunities and challenges in the process of brands going overseas. Chinese brands are unfamiliar with the logistics system, distribution channels, and consumer habits in overseas local markets, and often encounter difficulties in going overseas. In particular, mid-range and high-end brands with high after-sales service requirements are often unable to replicate their domestic quality after-sales service experience in overseas markets.
These challenges are precisely the pain points that Panex WD International Group is committed to helping Chinese brands going overseas to solve after accumulating years of experience in cross-border supply chain services. During the conference, Mao Yunjun shared with the outstanding entrepreneurs the one-stop solution provided by Panex WD International Group in the process of Chinese brands going overseas: "Our services are based on international logistics and overseas warehousing services, combined with supply chain channels and sales service centers, to provide customized supply chain solutions for enterprises, aiming to ensure the smooth arrival of products in the global market. solutions, aiming to ensure the smooth arrival of
products in the global market, help brand owners complete the establishment of global brands and channels, and help the Chinese industrial chain build more global quality brands."
02 Growing with Chinese Brands Panex WD International Group Achieves Remarkable Results
In the past three years, Panex WD International Group has achieved outstanding results by taking advantage of the east wind of China's foreign trade transformation and upgrading, as well as its strategic judgment and layout of the development direction of cross-border supply chain services. Whether in terms of revenue volume, the scale of global overseas warehouse network, the number and quality of customers, or professional qualifications and business capabilities, it has achieved a qualitative leap in all dimensions.
"The average compound annual growth rate of the Group's revenue and profit exceeded 100%, and the Group's revenue is expected to exceed 10 billion yuan in 2023. The number and area of overseas warehouses are expanding rapidly, and the global warehouse network has covered 80 overseas warehouses of nearly 5 million square feet across four continents, Asia, Europe and Australia, and it is expected that the total size of the overseas warehouse network can be doubled by 2025. The number and business scale of medium and large KA customers are growing, and the types cover all well-known cross-border e-commerce and high-end and advanced manufacturing brands. Meanwhile, the overseas warehouses have achieved specialized upgrades, obtained rare qualifications for industry operations, and value-added service capabilities have been greatly enhanced." Mao Yunjun introduced in the meeting.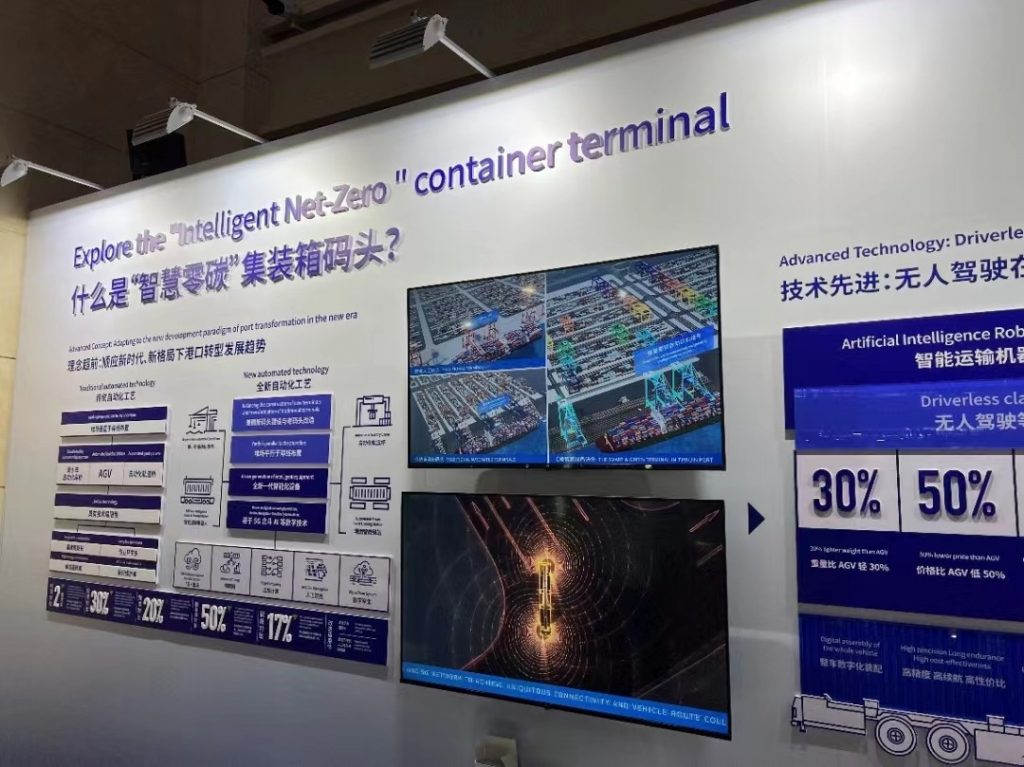 Since taking over the cross-border supply chain business of new energy products, Panex WD International Group has served nearly 50 Chinese leading new energy product manufacturers, with a cumulative value of goods exceeding 100 billion yuan, and firmly believes that China's new energy products are facing unprecedented historical development opportunities to go overseas. Panex WD International Group believes that the leading position of the new energy industry chain in China will provide strong support for other Chinese brands and enterprises to expand broader prospects in the international market, and help China's industry chain to realize further upgrading.
Mr. Mao Yunjun emphasized that Pantin International upholds the concepts of innovation, cooperation and win-win situation, and hopes to provide all-round support for Chinese brands on their way to the sea.
Meanwhile, Panex WD International Group is always committed to building a sustainable supply chain network, focusing on environmental protection and social responsibility, and promoting green and sustainable development in all aspects of the supply chain. By promoting the traceability and transparency of the supply chain, we endeavor to ensure the quality and safety of our products and meet the global consumer demand for sustainable products.
The road for Chinese brands to go overseas is full of opportunities and challenges, but through the cooperation and efforts of all parties, Chinese brands will surely show unlimited potential on the international stage. Mr. Mao Yunjun said that Panex WD International Group will continue to give full play to the advantages and expertise of its global localized team in supply chain services,
and work hand in hand with brand enterprises to be the most trustworthy service provider for brands, and jointly create a new chapter for Chinese brands to go overseas. When the majestic power of high-end and high-quality Chinese brands collides with the demands of the global market, it will surely inject new vitality into the development of the world economy and contribute new growth momentum to global cross-border trade.