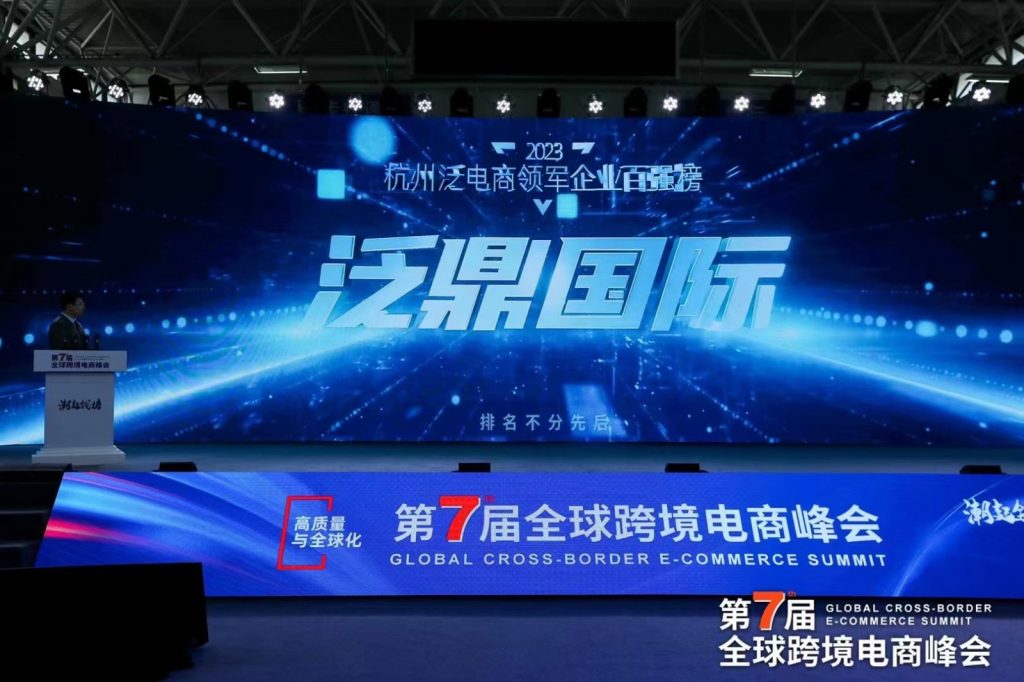 "The 7th Global Cross-Border E-Commerce Summit
2023 Hangzhou, China
On June 11, the 7th Global Cross-border E-commerce Summit "Qiantang Tide" 2023 will be held in Hangzhou Baimahu International Convention and Exhibition Center.
With the theme of "High Quality and Globalization", this year's summit will feature an opening ceremony, a main forum and three thematic forums.
The New E-commerce Capital Development Report, the inauguration ceremony of the Global Live Streaming Industry Brand Development Alliance, and the Hangzhou Pan-Commerce Leading Enterprises Top 100 List will be released on the day of the conference.
Panex WD International Group was honored to be on the Top 100 List of Hangzhou Pan-Ecommerce Leading Enterprises. Panex WD International has been taking action to help build China's overseas brands and promote the high-quality development of cross-border e-commerce.
The summit set up a main forum, the core around the development of cross-border e-commerce high-quality globalization, focusing on the new development pattern of the double cycle, from transaction services to technical services to knowledge services, reflecting the cross-border e-commerce on the industry, finance, logistics, governance and other industry chain of high-quality and sustainable development of the new role of cross-border e-commerce.
With the theme of "High Quality and Globalization", the summit aims to cultivate rich cross-border e-commerce business models, lead the high-quality development of foreign trade with knowledge innovation, reach global overseas users with high efficiency, high-frequency and low-cost through the new modes of cross-border e-commerce, expand the global market in an innovative way, and connect China's goodies to the world.
At the summit site, industry experts and platforms, business leaders from the platform of the new policy to the operation of the depth of practical analysis of the overseas market demand in 2023, for cross-border e-commerce enterprises to make suggestions.