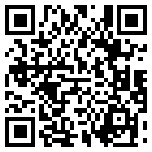 2023 China Cross-Border E-Commerce Fair(Autumn)
INVITATION
-Exhibition time-
August 18-20, 2023
-Exhibition address-
Canton Fair Complex Area A No. 380 Yuejiang Middle Road, Haizhu District, Guangzhou
Panex WD International Group booth number 4.2J43-44/4.2K05-06
/Exhibition Overview/
China Cross-border E-commerce Trade Fair (Autumn) is a cross-border e-commerce trade fair organized for linking China's manufacturing and global consumption, integrating the rapidly developing cross-border e-commerce ecological resources, realizing the integration of resources from foreign trade, cross-border e-commerce and exhibition sectors, serving the global trade, and helping enterprises to open up a broader market.
With the theme of "New Dynamics of Foreign Trade – New Digital Future" and the positioning of "building a national brand and platform for cross-border e-commerce and serving the innovative development of foreign trade", China Cross-Border Fair (Autumn) is committed to optimizing the resources of high-quality suppliers, cross-border e-commerce buyers and platforms; Upgrade the high-end forums and activities to create a leading event in China's cross-border e-commerce industry.
The exhibition not only realizes the function of transaction aggregation, but also brings a variety of platforms and whole chain services, and its value-added function is the differentiation advantage that other exhibitions of the same type do not have.
/Exhibition Advantages/
Cross-border e-commerce national brand and platform
National team of foreign trade exhibition organizers
The leading exhibition area in the industry
Over 2,000 suppliers, 60+ advantageous industrial zones in China
Industry access trade fair recognized by all from the official to the industry.
/Exhibit Area
Household Consumer Goods
Kitchenware, bamboo and wood products, glassware, ceramics, cups and pots, disposable kitchenware, stainless steel products, cleaning products, rain gear, hangers, storage products, garbage cans, flashlights, batteries, rags, mops, shelves, air fresheners, laundry and washing products, etc.
3C Electronics and Healthy Life
Household small electrical appliances, digital entertainment, cell phones and ancillary products, audio, power products, electronic security; massage chairs, massage beds, foot bath products, eye massagers, eye masks, goggles, eye care devices, blood pressure, blood glucose detector, masks, electronic thermometers, home electrocardiograms, health testers, pedometers and other home testers and so on.
Gifts, stationery and cosmetics
Festival supplies, oil paintings and picture frames, DIY products, gifts and stationery, beauty and hair products, make-up, oral care products, detergents, health care, aromatherapy essential oils, body shaping, manicure and eyelashes, and so on.
Shoes, Textiles, Bags, Sports & Outdoor
Fashion brands, sports brands, men's and women's clothing, children's clothing, underwear, swimwear, sportswear, fashion shoes, sports shoes, children's shoes, sandals, slippers, functional shoes, all kinds of bags, hats, fabrics, textiles, textile dressings, jewelry, eyewear, sports and fitness equipment, fitness equipment, fitness products, balls, tennis, badminton, combat, skiing and surfing, outdoor sports, yoga, playground equipment, tents, camping, swimming pools etc.
Toys, Maternity, Baby and Pet Products and Comprehensive Food
Toy brands, trendy toys, electronic toys, game products, plush toys, educational toys, mechanical toys, ride-on toys, crib bassinets, baby bedding, stroller carriers, baby gifts, diapers, maternity and baby care products, pet apparel, food, toys, eating utensils, leashes, washing and grooming supplies, nesting pads and pets' houses, training supplies, etc.; alcohol, ingredients, baking, coffee, tea, beverages and so on. Comprehensive food exhibition area, etc.
Furniture & Building Materials & Gardening Hardware & Lighting Auto & Motorcycle Accessories
Indoor furniture, outdoor furniture, office furniture, children's furniture, dining tables and chairs, sleeping bedding, doors, windows and bathrooms, lighting hardware, locks and drying clothes, customized home decoration, curtains and paints, smart home, etc.; horticultural equipment, gardening appliances, hardware tools, automobile and motorcycle consumable parts and components, automobile beauty care, car electronics, interior accessories, automobile maintenance tools, sunshade equipment, hoeing equipment, irrigation equipment, barbecue equipment, gardening, construction materials, small machinery, power equipment, and other products. construction materials, small machinery, power equipment, electric equipment, piping equipment, etc.
Integrated cross-border e-commerce service providers
Cross-border e-commerce platforms, information consulting, logistics and warehousing, operation and management systems, payment platforms, digital marketing, insurance and taxation, financial investment, talent training, cross-border trade service organizations, industrial design, etc.
China Comprehensive Pilot Zone for Cross-border E-commerce
Cross-border E-commerce Comprehensive Pilot Zone, Cross-border E-commerce Industrial Park, Industrial Incubation Base
Scan the code to sign up for the exhibition free of charge
INVITATION
We look forward to your visit!