Interfair Theme Events
Pet Product Manufacturers
The Involvement and Opportunity of Going Overseas Marketing
Sharing Guest–Wang Yang
Director, Distribution Business Unit, Panex WD International Group
Event Time
August 19, 2023
9:30-10:30am
Venue: Hall 4.2, Area A (Sub-Forum), Canton Fair Complex
No.380 Yuejiangzhong Road, Haizhu District, Guangzhou, China
Panex WD International Group Booth No.
4.2J43-44
4.2K05-06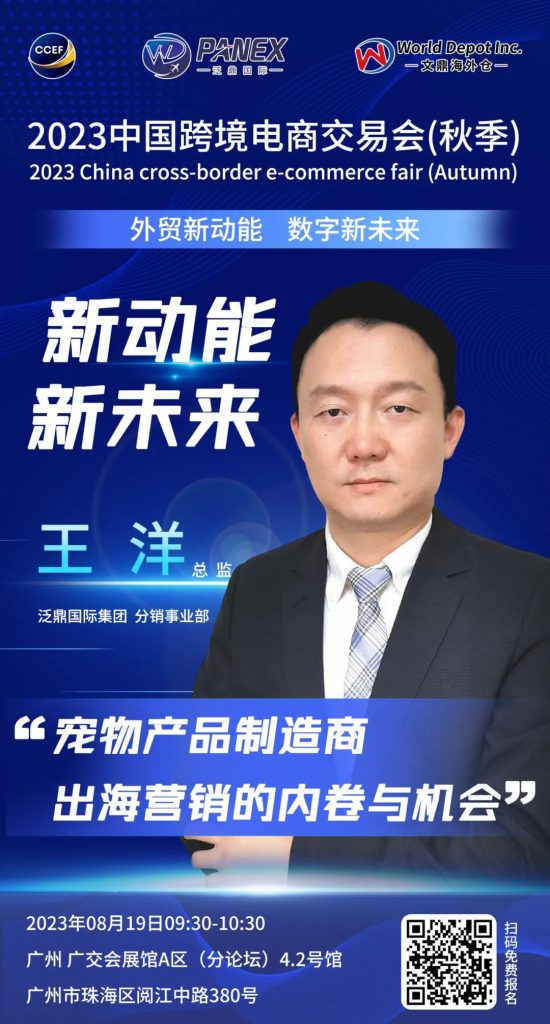 China Cross-border E-commerce Trade Fair (Autumn) is a cross-border e-commerce trade fair organized for linking China's manufacturing and global consumption, integrating the rapidly developing cross-border e-commerce ecological resources, realizing the integration of resources from foreign trade, cross-border e-commerce and exhibition sectors, serving the global trade, and helping enterprises to open up a broader market.
With the theme of "New Dynamics of Foreign Trade – New Digital Future" and the positioning of "building a national brand and platform for cross-border e-commerce and serving the innovative development of foreign trade", China Cross-Border Fair (Autumn) is committed to optimizing the resources of high-quality suppliers, cross-border e-commerce buyers and platforms; Upgrade the high-end forums and activities to create a leading event in China's cross-border e-commerce industry.
The exhibition not only realizes the function of transaction aggregation, but also brings a variety of platforms and whole chain services, and its value-added function is the differentiation advantage that other exhibitions of the same type do not have.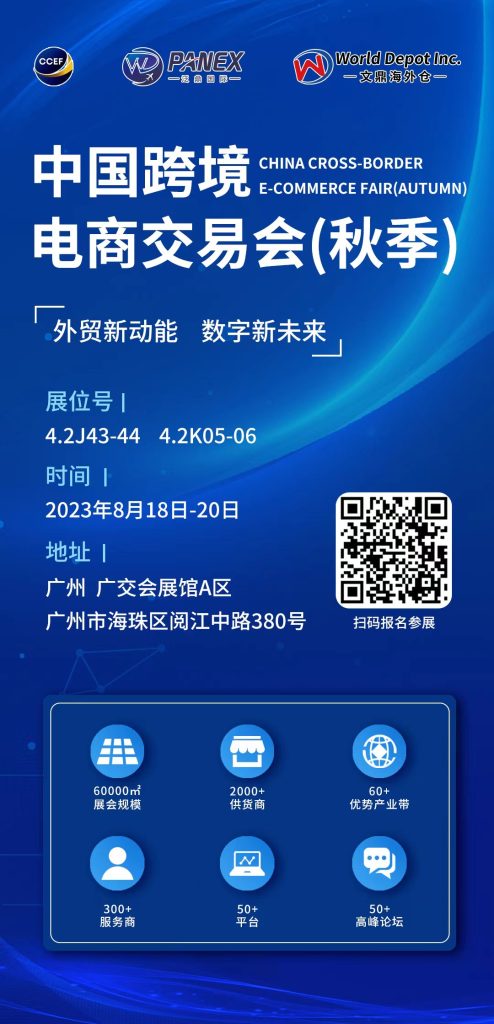 Exhibition Advantages
Cross-border e-commerce national brand and platform
National team of foreign trade exhibition organizers
The leading exhibition area in the industry
Over 2,000 suppliers, 60+ advantageous industrial zones in China
Industry access trade fair recognized by all from the official to the industry.
Scan the code to register for the event for free